Diane Breneman – Attorney at Law
Ms. Breneman is a devoted plaintiff's burn injury attorney with over 25 years in the field.
She began her work as an attorney with the two largest law firms in Kansas City. Assigned to their trial divisions, she defended lawsuits in seventeen (17) states and tried cases in multiple venues.  Focusing on burn injury products liability litigation, she served as both regional and trial counsel for a natural gas utility company managing their entire litigation docket.  Ms. Breneman also served as a member of a major breast implant manufacturer's regional trial team, worked on international matters for an architect/engineering firm and commodities litigation for the second-largest privately held Italian corporation.
Since 1997, Ms. Breneman has focused on burn injury litigation including but not limited to cases involving such products as gas cans, water heaters, propane and natural gas. Ms. Breneman brought some of the first product liability cases against gas can companies for design defects. After representing numerous catastrophically burned children around the country, Ms. Breneman convinced Congressman Dennis Moore to sponsor legislation in the United States House of Representatives to require gas can manufacturers to equip their cans with child resistant closures. In July of 2008, President Busch signed the legislation requiring the design change. Ms. Breneman has brought dozens of lawsuits against gas can manufacturers for failing to equip the gas cans with flame arrestors to prevent explosion. When the United States largest gas can manufacturer went into bankruptcy as a result of insurance companies' refusal to insure their product, Ms. Breneman was elected to chair their unsecured creditor's committee and worked to obtain a 173 million dollar settlement for those who had been burned by the defective gas cans.
Affiliations
Ms. Breneman has been designated as a Super Lawyer, is the founding member and president of the AAJ Gas Can Litigation Committee, serves on the Melvin Belli Society Board of Director's and served as the President of the Melvin Belli Society of Trial Lawyers from 2016-2017.

Media Coverage
Her burn injury work has been profiled by the Dan Rather Reports, Today Show, Good Morning America, Wallstreet Journal and New York Times. She is a married with two daughters and is an active member in various charitable organizations in her community.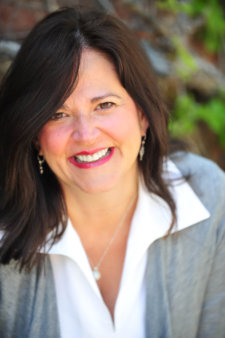 Diane Breneman – Attorney at Law
Telephone Number: